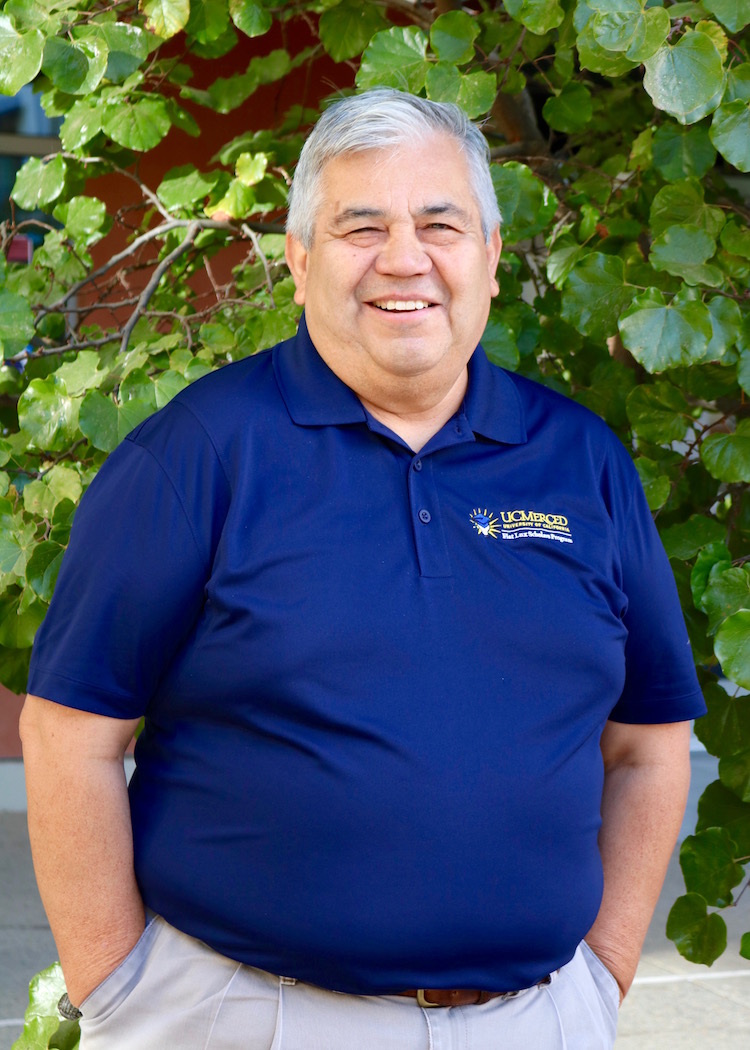 Alejandro Delgadillo
Associate Director for Educational Equity and Access Programs
209-228-4625 
Alejandro S. Delgadillo was born in Ensenada, Baja California, Mexico, and immigrated to the United States at the age of three years old. Mr. Delgadillo attended UCLA where he obtained his Bachelor of Arts in Political Science. After graduating from UCLA, Mr. Delgadillo became involved in various community-based initiatives in both East and South Los Angeles pertaining to youth violence prevention, incarcerated youth, and violence against children. Later Mr. Delgadillo attended Michigan State University where he received a Master of Arts in College and University Administration. In addition, Mr. Delgadillo continues to serve as an advocate for first-generation college students, undocumented students, formerly incarcerated youth, and foster youth.
Currently, Mr. Delgadillo serves as the Associate Director for Educational Equity and Access within the Calvin E. Bright Success Center at UC Merced overseeing Services for Undocumented Students, the Fiat Lux Scholars Program, the Guardian Scholars Program, Underground Scholars Initiative, and Community Partnerships. Previously Mr. Delgadillo served for nearly 15 years as the Associate Director of Admissions at UC Merced and as Assistant Director of Admissions and Director of Orientation at UC Santa Cruz.
Schedule an appointment: Here
---
Victoria Ordaz Garcia
Coordinator, Undocumented Student Services
209-600-5316
Born in Ensenada, Baja California, Mexico, Victoria Ordaz Garcia (She/her/Ella) is the proud daughter of Zapoteco farmworkers, she migrated to the Central Valley at the age of 6. Victoria graduated as a first-generation, undocumented student from California State University Monterey Bay with a B.S. in Molecular Biology. Victoria takes pride in being Oaxaqueña and serves her community by being part of Oaxaqueño Youth Empowerment, which campaigns to obtain support and success for Oaxaqueño youth in higher education. She is also a member of United We Dream (UWD). She can proudly say that her participation in these diverse organizations has ignited her passion for social justice.
Currently, Ms. Victoria serves as the Program Coordinator of the Undocumented Student Services Program within the Calvin E. Bright Success Center at UC Merced. In her role, she works with undergraduate and graduates undocumented students to increase awareness, access, and equity to address the needs of students impacted by immigration and higher education policies.
Victoria loves to travel, try new foods, hike, have coffee, and read.
Quote: "I've learned that people will forget what you said, people will forget what you did, but people will never forget how you made them feel." - Maya Angelou
Schedule an appointment:
---